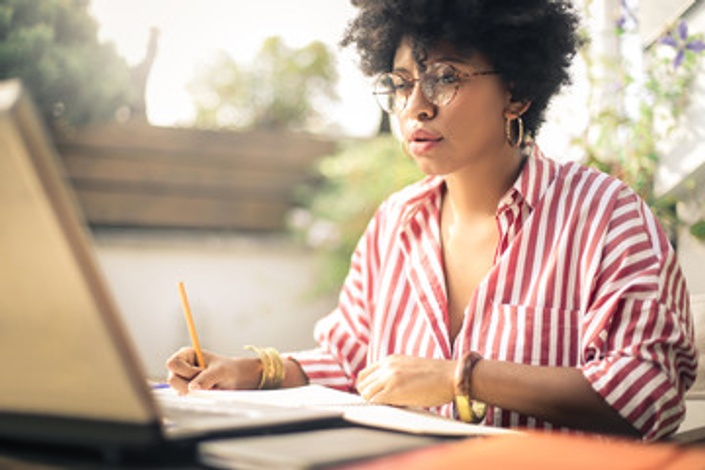 Beyond the Pages Six -Figure Business Building Mastermind for Coaches
Make the Most of Your Time, Reach More Clients, and Earn Higher Profits… All Without Working More Hours!
Enroll in Course
Hey there fellow coach,
Ask any coach who's been in business for a while—including you—what her biggest frustration is, and she'll tell you:
One-on-one client work is exhausting!
You're always "on"
Phone calls dominate your day
Scheduling can be a nightmare
Clients who fail to follow through are baffling—especially when they have so much to offer!
Tell the truth…if you knew about the frustrations ahead of time, would you have become a coach? Of course you would…
Because You LOVE Working With Clients!
I get it! That's why you became a coach in the first place, right? So you could connect with lots of like-minded business owners and help them realize their value and grow their own businesses.
That is the most rewarding part of being a coach, and it's what makes the frustration and burnout of working one-on-one tolerable.
Your Market Needs You!
Here's the thing. You have a unique gift. You have a message your audience needs to hear. You owe it to them to give them all the help they need.
And you cannot do that if you're burned out. Not only that, but you cannot reach enough people with just a one-on-one coaching practice.
A well planned group coaching program is what will finally allow you to reach everyone, without working yourself into the ground.
But that's not all it takes. You'll need a list building strategy, savvy sales funnel, high demand programs, profitable ticket products, traffic and more traffic to your web page, and productivity systems to hold it all together. Whew! And, if this sounds overwhelming, it can be.
It's Easy to Get Overwhelmed When Building A Coaching Business.
There are just so many options to consider!
Do you work more comfortably in person or on the phone? What about email?
Does your client need lots of hand-holding or just a simple checklist approach?
Do you crave a group dynamic or prefer being able to focus on a single client?
Will your potential clients benefit more from daily accountability or do they work well on their own?
How can you create a "taste test" option to help people learn more about you?
What delivery methods work best for you and your clients?
How comfortable is your ideal client with technology? Do you need to ship materials to her or can she download them on her computer?
What does a successful coaching session look like from your point of view? From hers?
How will you be sure your offers mesh with what your client needs and wants?
How do you establish pricing that provides a tidy profit for you while not being out of range for your client?
This is just a small sample of questions you must answer if you hope to bridge the gap between "struggling coach" and "successful six-figure business owner."
Let's face it, most entrepreneurs waste months or even years muddling through this process, trying this and that strategy, until they finally stumble upon the combination that works for them - or at least works better.
If that's you, and you're ready to break free from the confusion and overwhelm and finally build a coaching business that does work, then read on for details on how you can...
Create a Six-Figure Coaching Business in Just Six Months!
As a coach, you know you don't have to have all the answers. That's what good training and mentorship is for! And building a successful coaching business is no different.
With this highly engaging Six Month MasterMind, you'll get the direction you need in a step-by-step format filled with proven strategies. These are the exact techniques other hugely successful coaches have used to build solid businesses faster than you might think is possible.
It covers everything from designing a new client engagement funnel to turning one-time buyers into raving fans (who purchase everything you offer).
And because it's organized into actionable bite-sized chunks, there's no worry that you'll become overwhelmed and frozen by indecision and confusion, as there is with so many large training programs. Not only that, but no matter where you are in your journey to build a coaching business, you can jump right in at just the place where you need help.
Here's a Sampling of What's Covered in the Accountability Team...
Magnetically Attract Your Ideal Clients Without Chasing Them Down—For struggling (or even somewhat successful) coaches, this is huge. You simply cannot help people if you're constantly chasing after new clients. It's not good for your income, it's not good for your ego, and it's certainly not good for your business.

Secrets to Creating & Packaging Irresistible Coaching Offers

—You already know one-on-one coaching alone does not make for a successful coaching business. There has to be a funnel in place that encompasses everything from your lowest priced products and services right on up to your elite mastermind program - and which naturally leads buyers from one to the next. We'll examine your funnel, identify leaks, and create an auto-pilot system that keeps the cash-flow on the positive side.

Systematized Methods to Double Profits While Spending Less Time in the Office

—What if I were to tell you that it's easy to build that six-figure business you dream about? The only think you have to do? Work your tail off. It's true - many solopreneurs achieve high-earning power doing just that. But there is a better way. W're going to tackle the dream of many small business owners: passive income. It's not as easy as some would have you believe, but it is possible.

Attract the Ideal JV Partners and Build Your Community

—While it is possible to build your group program—and your business—on your own merits alone, you'll fill your seats faster if you enlist a select group of JV partners to help . Not only will they help expand your reach, but they will act as their own form of social proof, lending their good name and reputation to your product, simply by association. We'll cover everything you need to attract great JVs.
Get Countless Leads Into Your List (free + paid)—Here's where the work really begins. We show you how to leverage your connections and refine your offers, and then it's time to really build your list. We digs deep into both free and paid techniques to add a constant influx of new subscribers, no matter what niche you're in.

Close the Sale and Get More High End Clients

—This program is jam-packed with step-by-step instructions to help you design and implement a rock-solid follow-up system that drives sales. With each module tightly focused on one aspect of the sales process, you'll quickly pinpoint your action steps, so you can begin increasing your profits immediately.

Create Quality Products That Hook Passive Income Streams

—We've all seen the coach or infopreneur who seems to have dozens of products available all the time. It's a confusing mish-mash of options that - rather than increasing sales - actually dilutes the overall message. You don't have to have lots of options. You just need one. Your signature product. This is the key to your passive income dreams. It's what will grow your audience, increase your market share, and increase your profit margin. And it will do it all without you having to work a gazillion hours continually producing more and more products. we've taken the guesswork out of planning, producing, and launching your signature product.
Expand Credibility and Visibility with a Signature Book—One of the most profitable ways to grow your business is with an eBook. Books in this format are low cost production and with an easy-to-follow system, you can create valuable content quickly and easily—adding products and services to your existing business model or start-up. The Six-Figure MasterMind includes our self-study video course. Create your signature book that aligns with your coaching practice.
And lots of other topics created with you in mind.
Beyond the Pages: Six-Figures Business Building MasterMind for Coaches Includes:
Bi-weekly Live Web Training
Worksheets, calendars, checklists, and/or templates for many of the topics
Resource Directories—theses kits include marketing tools & strategies, social media engagement techniques, time saving productivity tools, many resources you probably didn't even think you need
Accountability Team of like-minded professionals
One Personalized Business Building Strategy Call (45 minutes)
Everyone Has Six-Figure Potential
I hope you haven't read through this and thought, "This isn't for me. I'm just too new/old/unknown/inexperienced." But if you have, then I want you to know one thing: Every top-earning coach started exactly where you are today.
No one is born knowing how to build a business. We don't learn the ins and outs of funnel creation by osmosis.
But you can learn it. You can develop a truly successful, profitable six-figure coaching business, no matter where you are right now.
Stop Dreaming and Start Doing

There has never been a better time to start or grow a coaching business. As more and more people discover the true benefits of coaching, the demand continues to grow—but so does the competition.
Get out ahead of the crowd and give your audience the products and services they're begging for. You owe it to them, and you owe it to yourself.
P.S. This program is perfect for you if you're just thinking about becoming a coach, or if you've been offering coaching for a while but haven't yet achieved the success you crave. It works in any niche and any specialty, so whether you're a lifestyle coach, a business coach, a productivity coach, or anything in between, you'll find a wealth of ideas to help grow your business.

Join the field of other highly sought after coaches in your industry, armed with the tools to differentiate your products and services.
Step out a BE BOLD! Don't delay in grabbing your seat—enrollment is limited.
I'll see you on the inside.
Spring 2019 Enrollment
April 8 - December 16
Your Instructor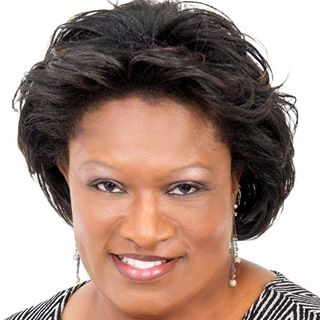 Dr. Larthenia Howard is a neuro-leadership expert, an Amazon #1 Bestselling Author and Publisher, and creator of How to Write a Book in 31 Days: From a Book to a Business- a step-by-step system that shows Authors how to reach #1 Bestseller on Amazon, create multiple streams of income from a book, and grow a business Beyond the Pages©. Larthenia has been featured on TBN Network, The Lee Pitts Show, National Association of Secondary School Principals periodical, Professional Women Network platform, and national and local syndicated radio programs. She is the host of the Dr. Empowerment Blog Talk Radio Show and a certified Neuro-Linguistic Programming (NLP) Master Practitioner. Prior to becoming an author and entrepreneur, she served as an Appointee in Washington, D.C, on the National No Child Left Behind Task Force where she was instrumental in legislative recommendations to impact changes in educational reform. www.writeabookin31days.com
Frequently Asked Questions
When does the course start and finish?
The course starts now and never ends! It is a completely self-paced online course - you decide when you start and when you finish.
How long do I have access to the course?
How does lifetime access sound? After enrolling, you have unlimited access to this course for as long as you like - across any and all devices you own.
What if I am unhappy with the course?
We would never want you to be unhappy! If you are unsatisfied with your purchase, contact us in the first 30 days and we will give you a full refund.